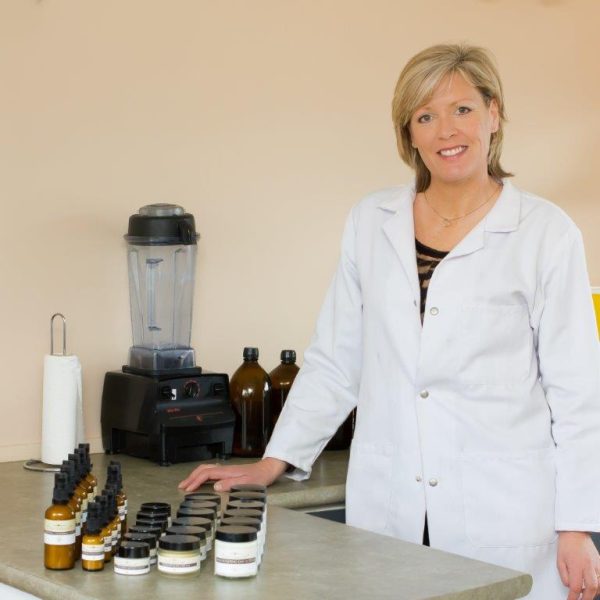 Viola Organics has been around since 1986 and continues to this day to hand-make in small batches using the same tried and tested formulations.
Why has this way of doing business proven so successful and a constant source of pride and joy for the owner.
Attitudes toward natural and organic products have changed dramatically, says the owner of a skin care company celebrating 35 years in business this year.
Viola Organics managing director Janine Matchitt says it is both encouraging and refreshing to be able to talk about organic and natural products without being on the receiving end of "odd" glances.
This has not always been the case, she says. When the business first launched in 1986, as Pam's Herbs by Janine's mother Pamela, "it was perceived as even more odd, falling into the 'cardigan wearing, garlic munching' category of strange people just for trying to educate on the dangers of conventional chemical laden products".
Since when did organic and natural become "alternative", Janine asks.
"Chemicals, medicines and additives should be viewed as 'alternative', after all we lived naturally and organically for hundreds of years at a time when medicine was viewed as 'quackery'," Janine said.
"How on earth did the tables turn so convincingly?"
Viola Organics is a home-based business producing organic skin care products to a mainly New Zealand market with a small percentage of international shoppers, many of them ex-pats.
Janine says customers have adapted well over the years and online shopping is where the majority of sales come from now.
There was a brief 4 ½ year "experiment" with expansion in 2008 but apart from that home is where the heart is for this business savvy woman who was looking for a new challenge in 2003 after selling another small, successful business.
"Mum was looking to retire, so it became a natural step that I would take over Viola. There were many, many hours of training from mum. I had to make sure I could perfect the proven formulations of our products, and had to learn every step for every formulation before I was allowed the reins.
"Even now, 35 years later, most of the original range is made to the exact same formulation."
Janine says the expansion "experiment" was a success but it also made it perfectly clear which way she did not want the company to go – "it was not expansion to the detriment of quality".
In 2012 the business downsized and moved back to Janine's purpose built workshop and office in Parahaki.
Janine says the biggest challenge they face as a SME (small, medium-sized enterprise) is consistency of supplies.
"As natural and organic ingredients become more mainstream we often face world-wide shortages or we get locked out of the market due to bulk buying by larger manufacturers. Volatile prices and access to packaging is also challenging."
Janine says she plans to celebrate Viola Organics' next milestone anniversary in October with its loyal customers in mind, planning a variety of ways to say "thanks for your support". There will also be a factory shop sale, online specials, a surprise gift for orders through-out the month.
Written by Nick Unkovich Photo/Michael Cunningham
Published The Northern Advocate 31/8/2016 – amended in 2021