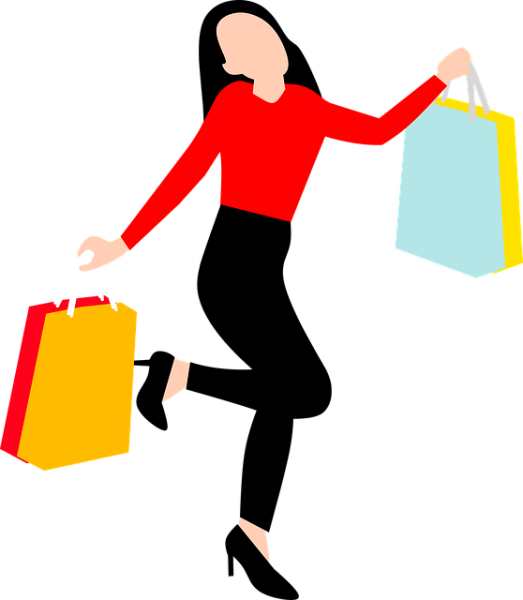 See what some of our Customers have to say!
Just a small selection, after 36yrs in business we have 100's of reviews…
---
Rosehip Oil Help my dry skin no end, my skin drinks this up lovingly!  This was also especially good for scarring left from my slow healing pimples.
Rosehip Elite Cream My go to, favourite face cream and it settles my skin down if I get a little too much sun on my face and I think my skin is more resilient to the harsher climate conditions from using this.
Silky Eye Cream I have used quite a few over the years, but not this one it is by far the best.
Rose Dew Toner Smells so good and makes my skin feel super fresh after using this
Elderflower Night Cream This cream has a lovely texture and is very soothing for my skin and works well at cooling my skin when it has been most dry and irritated
Cream Skin Cleanser This always feels so soothing on my sensitive skin, I have even used this in the middle of the day when my face has felt tight and dry.
Blemish Clear Oil Works truly incredible results to reverse pimples even once they have established.
I feel so lucky Viola Organics exists and i am able to purchase these products as I don't know what I would have done after trying so many other products and feeling so disappointed they had unwanted ingredients/perfumes and did not wield the results and did not feel good on my skin.  I believe my skin has improved since I started using Viola products and it feels like I am feeding my skin the good stuff and I want to try more!
2/5/2023 LB. Invercargill
---
Thanks once again Janine and team for your great products. Really love the effectiveness and well priced goodness of both the 'Evening Breeze' and 'Morning Dew' roll on deodorants. Thank you as always for your great responsiveness to customers. M S-W 3/4/2022
---
Hyaluronic Acid Firming Serum. I have been using this product now for a year or two, thanks to my daughter. I cannot be sure what has made the difference, since I have improved my diet at the same time, but my skin does feel a great deal better than it was. S.J 16/8/2022
---
Rejuvenating Day Lotion I have been using this cream for many years and I absolutely love it! My skin is very sensitive skin and after years of trying to get a cream that did not irritate I found this one . Can highly recommend…J.D 24/12/2021
---
Roll On Morning Dew I have used this beautiful product for 6 years now and I'll never use anything else! I love that it is environmentally friendly, organic and good for my body and importantly completely does the job – I don't have and have never had body odour since using this product ) I highly recommend it. L.M 9/12/2021
---
Citrus Room Freshener. Purchased this product recently – smells divine and great to know it is made from natural products. At the moment using it in the cars, with salt and a few drops of the citrus, in a jar to minimise condensation. Lovely fragrance in our vehicles. L.C 28/7/2021
---
Lovely creamy Lavender bar Soap, skin feels nice, shower glass stays clean no marks. Bar stays firm on ribbed dish. S.N 26/7/2021
---
Deodorant – Powder. I have been using this deodorant for the past 25 years. It is a fantastic product that works really well. It is very economical and never stains my bras or tops. I look forward to using it for the next 25 + years. J.C 9/7/2021
---
Jojoba Body Lotion. At long last, I have found a healthy moisturiser the man in my life will use. And it works amazingly on those hard-working tradie legs and arms . :-). T.L 8/8/2020
---
Avocado Deluxe Cream …OMG, I've spent more than 20 years searching for the best product for my skim. More than often I have spent large amounts of money on products but thankfully I've found Viola Organics. My skin has never looked better, I've never had so many compliments on my skin. LOVE LOVE LOVE all these products. Thank you Viola, you're a godsend. B.W. 30/5/2020
---
Liquid Soap Pump & Refill combo. Lovely to use as a body wash, feels nice and fresh, does not dry your skin, very affordable. S.N. 24/5/2020
---
Cream Skin Cleanser. This cleanser does feel luxurious, nice and easy to use, very effective. S.N. 24/5/2020
---
I found this product 22 years ago and used it on my children. 18 years later when I had another baby I was very pleased i could still buy this awesome product and it is still as great as it was 2 decades ago.Thank you to Viola for continuing to produce this Calendula Baby Cream. B.W. 9/3/2020
---
Rejuvenating Day Lotion. I love this product – such a delight to use. Jenny 13/12/2019
---
Honey Facial Mask . This mask is a must have I look forward to using twice a week, notice a big difference, smoother and more nourished.
S.N. 5/12/2019
---
This is a lovely Facial Serum, absorbs into my skin, I use it on my ears too to keep them looking good. a really great product. S.N. 5/12/2019
---
I just love the Viola Organics Lip Balm, especially the healing Calendula one. We eat what goes on our lips and I've no wish to ingest toxic synthetic chemicals which are in many other lip balms. Viola Organics Lip Balm – Divine! S.S. 23/10/2019
---
My teenage son started to have some acne and I didn't want to use harsh products in his young skin. I was a bit unsure that putting oil in a already oily area would help but this Blemish Clear oil was absolutely great! In a matter of days his skin cleared up nicely. Now I even use it on myself if I get any pimples. Brilliant results. Thank you. F.H. 28/9/2019
---
Viola Organics Conditioner. I have been blessed with curly long hair. This is the best leave-in conditioner I have ever used ever (and I've spent a fortune trialing conditioners) It helps my hair form beautiful curls and no fuzz. Smells gorgeous . Toni 21/9/2019
---
My husband loves this Hair Styling Wax. His hair is fine and short. He is a tradie and this product keeps his hair looking good all day long. He has been using it for years and it. It works but is invisible. Looking after his hair and his health. Toni 1/9/2019
---
This Deodorant Powder is the best. I used it while teaching in South East Asia and even though I was dripping with perspiration the whole day, there was never a hint of odour. J.T. 5/7/2019
---
Calendula Ointment. This has become our families go-to first-aid cream for bumps, scrapes and cracks. Effective healing cream for old and young. T.M. 1/9/2019
---
Went for a facial last week and my beautician commented how lovely my skin was – testament to your wonderful products I have been using. A.H Te Awamutu. 11/6/2018
---
After peering at every products ingredients (sometimes to hard to read) I love being able to use your products without thinking. Love from B.W Auckland 15/09/2017
---
Loving your Avocado Cream in this drying weather-use it every day, and the facial oil every night. Great that such a little goes a long way. My skin has never looked better, after years being prone to blemishes-now just into the 40's age group…..Keep up the great products. K.P Tuakau 13/7/2017.
---
Hi Janine
Can you please advise how I can write a review as I am absolutely thrilled with every product
I have used Avocado Deluxe Cream, Rose toner, Morning dew deodorant, Rosehip Elite Cream, Cream Skin Cleanser. Thank you S A., Whangarei. 10/6/2017
---
Your new Conditioner is the best I have ever used, and my hair is treated! Delicious scent too. S.C Takapuna 9/1/2017
---
I just had to drop you a line and tell you how beautiful I found your Avocado Deluxe cream . I popped into your factory shop a few weeks ago with a friend (I'm from Tauranga) I have tried a few different skincare ranges but yours is just simply outstanding, and an affordable for me price☺ Thanks I'm a convert! L.K. Tauranga 28/11/2016
---
Happy Birthday Team!  Especially to Janine. LOVE Viola Organics.I love your liquid soap and my hubby and ten year son love your Sun & Wind Cream – especially now at docking time in all this wind. Enjoy your 30th Birthday celebrations and keep up the amazing work folks. Many happy returns J.U Gisborne. 15/10/2016
---
Thank you Janine, for your beautiful products and business vision. thank you for all that you do to make this world a better place to live in!  May God richly reward you. C.M Te Kauwhata. 7/3/2016
---
Hi Ladies I love the lemongrass zing coming off the new formula! (Jojoba Body Lotion) thanks also for the welcome calendar that arrived with my recent order. W.K Porirua 9/2/2016
---
Deodorant Powder. I have been using this deodorant for over a year now and it is great! Almost finished my first pot. Thank you for selling such a great product! H.W Hastings 31/7/2015
---
I recently purchased the Silky Eye Cream. I love it. Only need a tiny amount and it makes the eye area feel lovely and soft and hydrated. Kind Regards S.H Dunedin 13/7/2015
---
Thank you! Just a quick email to say I love your company and the products. Easy to purchase and quick to arrive and always packed so well. Kind regards, S.S. Upper Hutt 7/7/2015
---
Roll On Deodorant Morning Dew: Love this product: I have used lots of different natural deodorants and this is the best by far: thanks L.E. Hamilton 4/2/2015

---
Just wanted to let you know that I love the Rejuvenating Day Lotion.  It is just like silk.  I have had two Naturopath Ladies comment on my lovely skin and asked what I used, so I told them about your products.  9/3/2015 R.D. Katikati
---
Just returned from Himalaya's
Just wanted to let you know that I took your travel package up the Himalayas for three weeks. The Avocado Deluxe Cream was a god send. I used a thick layer on my face at night, it was the best product I had. It gave my skin great relief and recharge from the sun, snow and wind damage. Thanks so much.D.N.Whangarei 8/12/2014
---
Roll-On Deodorant Morning Dew. A wonderful product which is not strongly perfumed. My husband and I find it non-irritating, soothing and most effective. R.F Wellington 27/8/2014
---
Arrived today… Was a wonderful parcel to open, full of little surprises and handwritten notes! loved it! Thank you for the welcome gifts 🙂 A.S Te Horo 25/6/2014
---
Simply Brilliant! Just when I thought your lavender liquid soap couldn't get any better – along comes your magic 'foam' soap dispenser. Simply brilliant. J.U Gisborne 8/4/2013
---
Rosehip Elite Cream is amazing! It has smoothed my face and reduce the wrinkles after 2 weeks of applying it on my face. Thank you for such a great product. E.K. Auckland 2/4/2013
---
Finally a deodorant without the nastie's that works! Well looks like I wont be sending this back – it's the best natural deodorant I've ever tried. It's been working so well. I gave the other one to my sister to try and she thinks it's great to. Finally a roll-on deodorant without the nastie's that works. Thanks so much. A.S Hamilton 6/11/2012
---
Picked, packed and delivered in less than 24hrs!
The courier driver actually just dropped off the order at 7:40 this morning. Picked, Packed & delivered in less than 24hrs!! Thanks again for making these great products and keeping them affordable 🙂 K.M 18/10/2012 Lower Hutt.
---
Anti-Acne Oil seems to be working wonders even after 2 days!
I have started using your products and I am absolutely loving it so far. I also purchased the anti-acne oil as I still get breakouts (at the age of 34, it is really annoying) and it seems to be working wonders even after 2 days! In the past, I have tried all sorts of products full of acids and other chemicals but with no lasting results, so I'm crossing fingers this might be the answer I was looking for. Plus, it is such a relief to finally get rid of all those chemical products! Kind regards, E.T. 7/2/2012