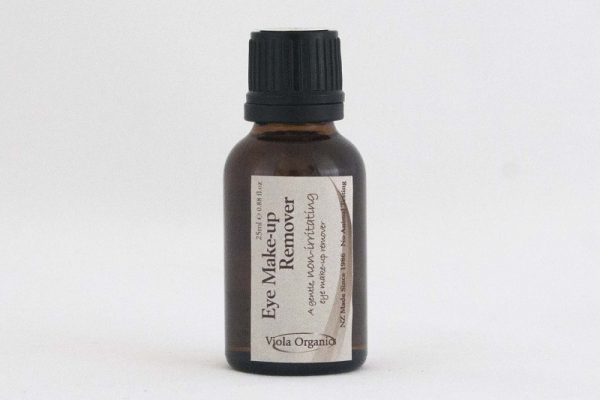 Eye Make-Up Remover 25ml
$12.50
57 in stock
This totally safe and effective way of removing eye make-up is perfect for removing all manner of eye make-up including waterproof mascara.  Free from petro-derived mineral oils, fragrance or alcohol which can irritate eyes and dry out the surrounding skin.
Packaged in dark glass to protect oil from deterioration with a dripulator plug to allow for dispensing by the drop.
TIP: drop a couple of drops into finger tip, massage to dissolve make-up then tissue away. A lot of product is wasted if you apply Eye Make-Up Remover Oil to a cotton pad first so ensure your fingers are clean and this will last you ages!
100% Organic Certified ingredients
Ingredients in Eye Make-Up Remover: *Jojoba, *Almond and *Sunflower Oil.
INCI Ingredient: * (Jojoba) Simmondsia chinensis, *(Almond) Prunus dulcis and *(Sunflower) Helianthus annus Oils.
*Denotes an Organic Certified Ingredient.
100% Organic Skin Product which can play an integral part in good health and well-being.