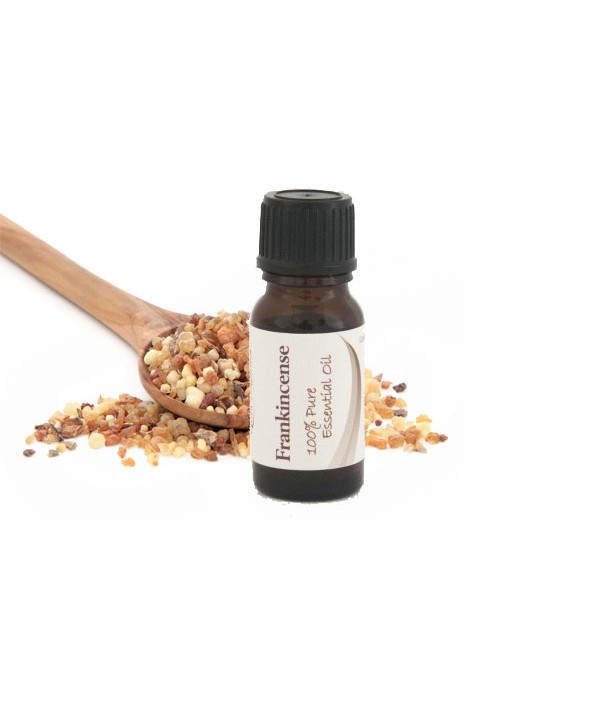 Essential Oil Frankincense 12ml
$17.50
77 in stock
100% Pure Frankincense Essential oil (Boswelia serata)
Frankincense is one oil that is suitable for taking orally (seek advice from your natural practitioner). Traditionally in aromatherapy, Frankincense oil is either inhaled or diffused via a vaporizer – a very effective sedative that induces a feeling of mental peace, relaxation, and satisfaction, and helps relieve anxiety, anger, and stress.
Packaged in dark glass to protect the oils from deterioration with a dripluator plug to allow dispensing by the drop.
Frankincense oil has the ability to support good health and boost the immune system, use for your overall health and well-being. It's known for its comforting properties, and is useful for visualizing, improving one's spiritual connection, and helping overcome distress and despair.

Frankincense oil promotes healthy cell regeneration and keeps existing cells and tissues healthy. It's useful for skin health, and can help treat dry skin, reverse signs of aging, and reduce the appearance of stretch marks and scars. Frankincense oil's astringent properties help:
Strengthen gums and hair roots
Stop wounds from bleeding
Speed up the healing of cuts, acne, insect bites, and boils
The anti-inflammatory power of frankincense essential oil can reduce inflammation from diseases like arthritis, asthma, and Crohn's disease without unwanted side effects.
Frankincense oil is from the genus Boswellia and sourced from the resin of the Boswellia carterii, Boswellia ferreana or Boswellia serrata trees that's commonly grown in Somalia and regions of Pakistan. This tree is different from many others in that it can grow with very little soil in dry and desolate conditions.
The word frankincense comes from the term "franc encens," which means quality incense in old French. Frankincense has been associated with many different religions over the years, especially the Christian religion, as it was one of the first gifts given to Jesus by the wise men.