Sale!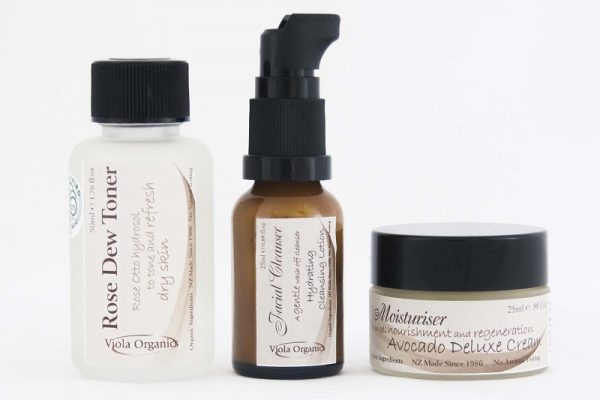 Skin Care Set Norm/Dry Skin
93 in stock
RRP $70.50 value – now $55. Perfect to the first time user or when traveling! Add this item to your cart and you will receive three individual products; Hydrating Cleansing Lotion, Rose Dew Toner, Avocado Deluxe Cream.
100% Organic Certified and natural ingredients.
If you would like them turned into a Gift Pack then simply add this to your cart and select the Gift Pack $5 from the Gift Pack & Voucher Category. We will then ship these 3 products nestled in wood wool inside a stylish black box with a silver ribbon/label.
RRP – $70.50 value for only $55.00 or Gift Pack RRP $75.50 for only $60
25ml Hydrating Cleansing Lotion
Easily washes off, excellent for removing dirt and grime as well as make-up
25ml Avocado Deluxe Cream
One of our biggest sellers, a nourishing and easily absorbed cream suitable for all skin types
50ml Rose Dew Toner
To tone, remove impurities and prepare the skin for moisturising. Refreshing and non-drying
To buy trial/travel size products singularly or for more information & ingredient list then please see each individual product in the Skincare category.