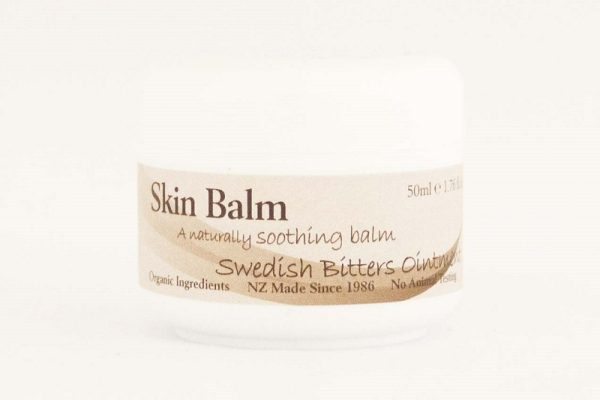 Swedish Bitters Ointment 50ml
$19.50
72 in stock
Swedish Bitters Ointment blends SB tincture with soothing and healing oils like Jojoba. Ideal for the treatment of insect bites, stings, scaly or itchy skin complaints.
Swedish Bitters extract is a tincture made using a traditional Swedish recipe. This tincture is very potent and effective in treating a great many ailments.
This item is packaged in a plastic jar for safety reasons.
Ingredients: *Sunflower, *Jojoba Oil, Swedish Bitters Extract (20%), *Beeswax, Neem Oil.
INCI Ingredients:  *(Sunflower) Helianthus annus Oil, Swedish Bitters Extract, *(Jojoba) Simmondsia chinensis Oil, *(Beeswax) , *(Neem) Azadirachta indica.