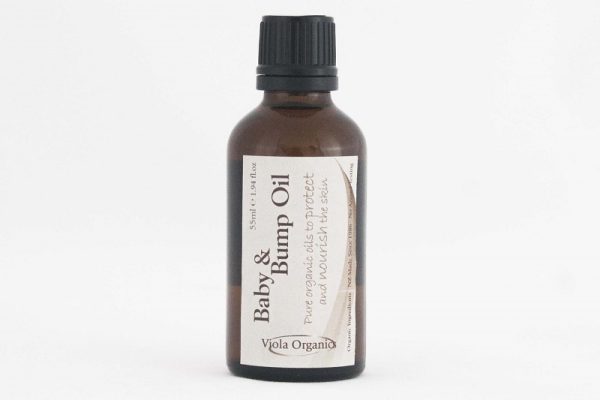 Baby & Bump Oil
$19.50
94 in stock
A delightful blend of Almond and Jojoba Oils designed to nourish and protect baby's delicate skin, a daily massage assists with creating that special Mother and Baby bond. Previously known as Anti-Stretch Mark Oil (same formulation), also recommended to prevent stretch marks. Exceptionally handy oil to have with a new born, nourishes and assists with removal of cradle cap.
100% Organic Certified. Packaged in brown glass to protect oils long-term with a special dripulator plug (can be removed for a faster flow) which allows you to dispense drops into your hand.
With Lavender and Neroli for a calming effect, place a few drops of Baby & Bump Oil onto the palms and massage baby towards the heart – most love the bonding experience!
Ingredients in Baby & Bump Oil: *Almond Oil, *Jojoba Oil, plus a few drops of pure Essential Oils of Lavender and Neroli.
INCI: Ingredients: *(Almond) Prunus dulcis Oil, *(Jojoba) Simmondsia chinensis Oil, plus a few drops of pure  essential oils of (Neroli) Citrus Aurantium amara and *(Lavender) Lavandula Angustifolia
* Denotes Organic Certified ingredient