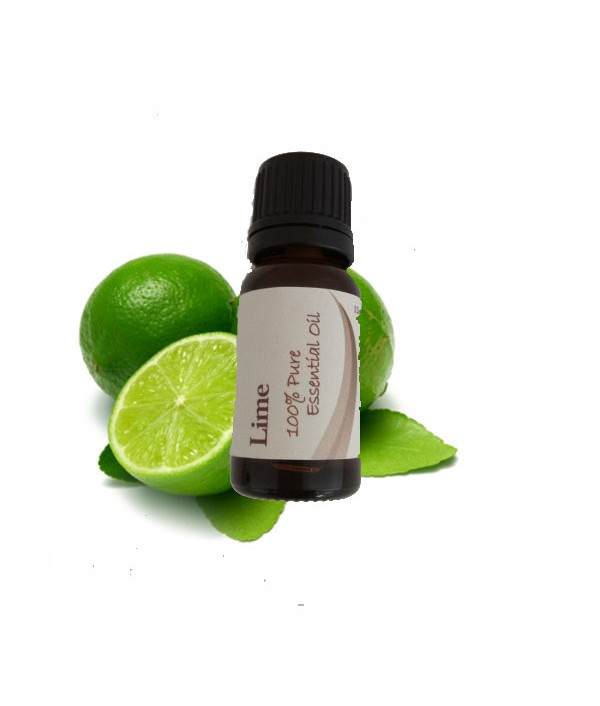 Essential Oil Lime 12ml
$12.50
96 in stock
100% Pure Lime Essential Oil (Citrus aurantifolia)
Packaged in dark glass to protect oils from deterioration with a driplulator plug to allow for dispensing by the drop.
Therapeutic effects. The health benefits of Lime Essential Oil can be attributed to its properties as an antiseptic, antiviral, astringent, aperitif, bactericidal, disinfectant, febrifuge, hemostatic, restorative, and a tonic substance.
Uses: The essential oil of lime is extracted by cold compression of fresh lime peels or by steam distillation of its dried peels. The scientific name of lime is Citrus aurantifolia. It is composed of compounds like alpha pinene, beta pinene, myrcene, limonene, terpinolene, cineole, linalool, borneol, citral, neral acetate, and geranyl acetate. Limes are very well known across the world and are extensively used in pickels, jams, marmalades, sauces, squash, sorbets, desserts, beverages, cosmetics, and a number of other industrial products.
Origins: Limes originated in Asia but are now cultivated in most warm countries, especially Italy, the West Indies and the Americas. Lime essential oil is renowned in folklore for its ability to cleanse, purify and renew the spirit.
We only stock cold pressed or steam extracted essential oils -(never solvent extracted)
Cautionary Note: NEVER apply pure essential oil directly to the skin. Avoid mucus membranes (eyes/nose/mouth). Always consult with a Qualified Medical or Natural Therapy Practitioner before using essential oils for medicinal purposes.