Sale!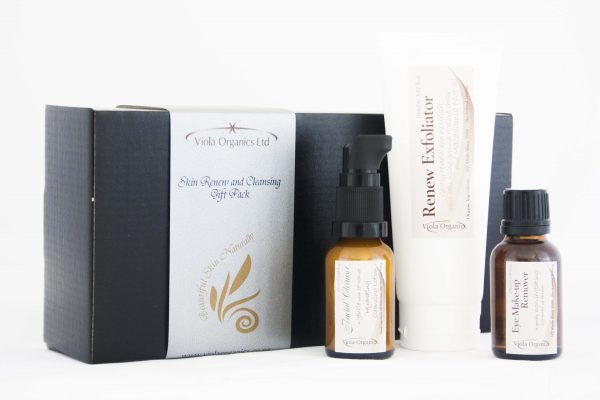 Gift Pack Skin Renew & Cleansing
97 in stock
Suitable for all skin types. Add this item to your cart and you will receive three individual products (plus a bonus GIFT Lip Balm); Hydrating Cleansing Lotion 25ml, Eye Make-Up Remover 25ml, Renew Exfoliator 100ml presented in a stylish black Gift box with the products nestled in wood wool. This is then finished with a silver ribbon/label. All packing material is recyclable.
Gift Pack RRP $73.00 for only $59.50
Includes
1 x Lip Balm Calendula – bonus GIFT
1 x 25ml Hydrating Cleansing Lotion
Easily washes off, excellent for removing dirt and grime as well as make-up
1 x 25ml Eye Make-Up Remover
One of our biggest sellers, an easy to use and gentle way to remove eye make-up, even waterproof mascara dissolves away with ease.
1 x 100ml Renew Exfoliator
Use 1 0r 2 times per week to gently remove dead skin cells leaving your complexion glowing and more youthful. Using 100% natural ingredients which are safe for the environment. Walnut Husks feed our marine life, never buy exfoliator that contain plastic beads! Wash away, slightly foaming with a delightful Lemongrass scent.
To buy as individual products or for more information & ingredient lists then please see the Skincare category.