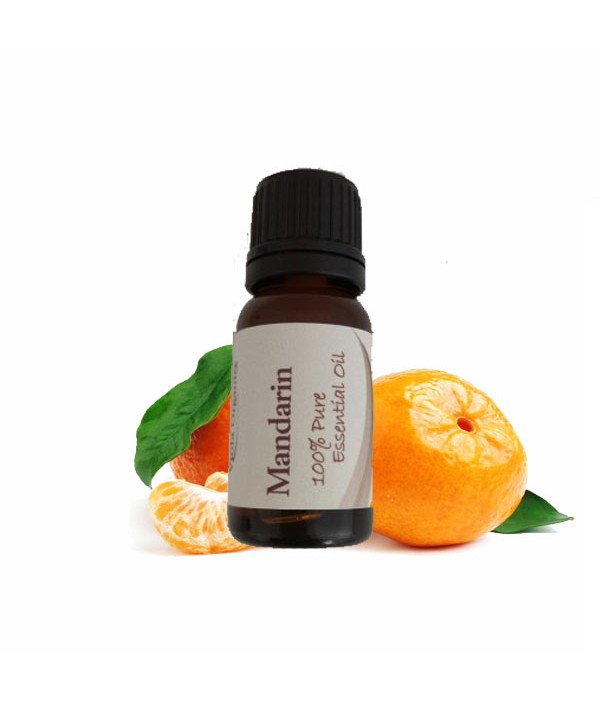 Essential Oil Mandarin 12ml
$10.90
97 in stock
100% Pure Essential Oil of Mandarin (Citrus reticulata)
Mandarin oil may be able to help with acne, stretch marks and scars. Because it's gentle, mandarin typically does not irritate your skin. It has the ability to help prevent infection of irritated skin by preventing bacteria and fungal development.
Packaged in dark glass to protect the oil from deterioration with a dripulator plug for dispensing by the drop.
We only stock cold pressed or steam extracted essential oils  (never solvent extracted)
Uses: Mandarin essential oil is very mild and known for many healing properties. For instance, mandarin essential oil is useful in helping to reduce ance, brighten the skin, alleviate insomnia, reduce oily skin, diminish the appearance of scars and age spots and minimize stress and wrinkles.
Origins:
With quite a history dating back thousands of years to traditional Chinese medicine, mandarin is known to be the sweetest and the most calming of all citrus essential oils
Cautionary Note: NEVER apply pure essential oil directly to the skin. Avoid mucus membranes (eyes/nose/mouth). Always consult with a Qualified Medical or Natural Therapy Practitioner before using essential oils for medicinal purposes.