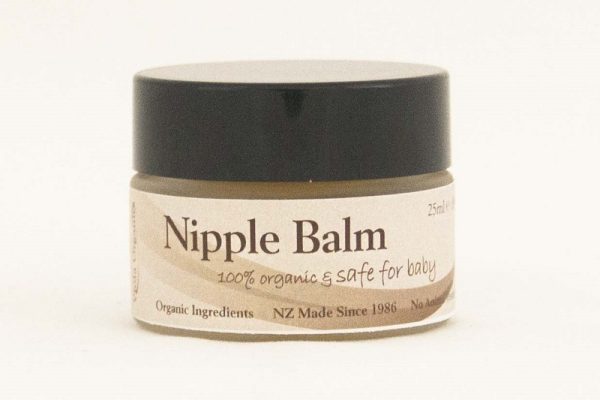 Nipple Balm 25ml
$15.50
98 in stock
100% safe, made with Organic Certified food grade ingredients, fragrance free and totally safe for baby to ingest.
Apply after each breastfeed to provide a healing and protective barrier on nipples and surrounding area. Can also be used and an 'all-round' healing balm for any scratches or scars.
Can also be used as a Tattoo balm, 100% Organic Certified ingredients.
Packaged in frosted glass as this is the safest packaging material on the market today.
The glass jar is very sturdy and would be difficult to break so you can feel confident to carry it around in a nappy bag.
Ingredients: Calendula Oil* (cold pressed), Almond Oil *, Beeswax* and Shea Butter*.
INCI Ingredients: *Calendula Officinalis infused, *(Almond) Prunus dulcis Oil, *(Beeswax), *(Shea Butter) Butyrospermum Parkii.
* denotes Organic Certified ingredients.